St Patrick's School
Katanning
St Patrick's School
Katanning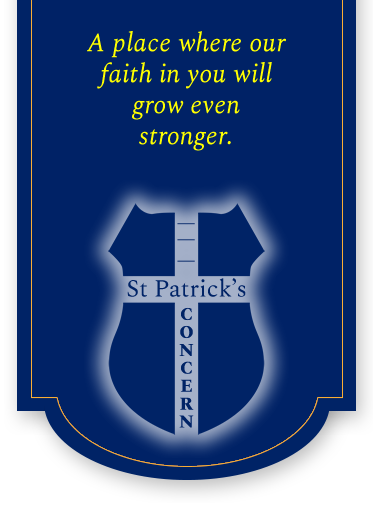 Science
Science – The Australian Curriculum
Download a copy of The Australian Curriculum – Science document.
Science provides an empirical way of answering interesting and important questions about the biological, physical and technological world. The knowledge it produces has proved to be a reliable basis for action in our personal, social and economic lives. Science is a dynamic, collaborative and creative human endeavour arising from our desire to make sense of our world through exploring the unknown, investigating universal mysteries, making predictions and solving problems. Science aims to understand a large number of observations in terms of a much smaller number of broad principles. Science knowledge is contestable and is revised, refined and extended as new evidence arises.
At St Patrick's we use the Primary Connections Program which links Science with literacy in an evidence-based approach. Primary connections provides exemplary curriculum resources and a comprehensive and practical professional learning program, with a focus on developing students' knowledge, understanding and skills. 
Classroom teachers also take the opportunity to explore the domains of Science through National Science Week. Established in 1997, National Science Week provides an opportunity to acknowledge the contributions of Australian scientists to the world of knowledge. It also aims to encourage an interest in science pursuits among the general public, and to encourage younger people to be fascinated by the world we live in.
The Australian Curriculum: Science has three interrelated strands: Science Understanding, Science as a Human Endeavour and Science Inquiry Skills. Together, the three strands of the science curriculum provide students with understanding, knowledge and skills through which they can develop a scientific view of the world. Students are challenged to explore science, its concepts, nature and uses through clearly described inquiry processes.
Within these three interrelated strands, there are four domains within these strands; Biological Sciences, Chemical Sciences, Earth and Space Sciences and Physical Sciences.
Biological Sciences
The biological sciences sub-strand is concerned with understanding living things. The key concepts developed within this sub-strand are that: a diverse range of living things have evolved on Earth over hundreds of millions of years; living things are interdependent and interact with each other and their environment; and the form and features of living things are related to the functions that their body systems perform. Through this sub-strand, students investigate living things, including animals, plants, and micro-organisms, and their interdependence and interactions within ecosystems. They explore their life cycles, body systems, structural adaptations and behaviours, how these features aid survival, and how their characteristics are inherited from one generation to the next. Students are introduced to the cell as the basic unit of life and the processes that are central to its function.
Chemical Sciences
The chemical sciences sub-strand is concerned with understanding the composition and behaviour of substances. The key concepts developed within this sub-strand are that: the chemical and physical properties of substances are determined by their structure at an atomic scale; and that substances change and new substances are produced by rearranging atoms through atomic interactions and energy transfer. In this sub-strand, students classify substances based on their properties, such as solids, liquids and gases, or their composition, such as elements, compounds and mixtures. They explore physical changes such as changes of state and dissolving, and investigate how chemical reactions result in the production of new substances. Students recognise that all substances consist of atoms which can combine to form molecules, and chemical reactions involve atoms being rearranged and recombined to form new substances. They explore the relationship between the way in which atoms are arranged and the properties of substances, and the effect of energy transfers on these arrangements.
Earth and Space Sciences
The Earth and space sciences sub-strand is concerned with Earth's dynamic structure and its place in the cosmos. The key concepts developed within this sub-strand are that: Earth is part of a solar system that is part of a larger universe; and Earth is subject to change within and on its surface, over a range of timescales as a result of natural processes and human use of resources. Through this sub-strand, students view Earth as part of a solar system, which is part of a galaxy, which is one of many in the universe and explore the immense scales associated with space. They explore how changes on Earth, such as day and night and the seasons relate to Earth's rotation and its orbit around the sun. Students investigate the processes that result in change to Earth's surface, recognising that Earth has evolved over 4.5 billion years and that the effect of some of these processes is only evident when viewed over extremely long timescales. They explore the ways in which humans use resources from the Earth and appreciate the influence of human activity on the surface of the Earth and the atmosphere.
Physical Sciences
The physical sciences sub-strand is concerned with understanding the nature of forces and motion, and matter and energy. The two key concepts developed within this sub-strand are that: forces affect the behaviour of objects; and that energy can be transferred and transformed from one form to another. Through this sub-strand students gain an understanding of how an object's motion (direction, speed and acceleration) is influenced by a range of contact and non-contact forces such as friction, magnetism, gravity and electrostatic forces. They develop an understanding of the concept of energy and how energy transfer is associated with phenomena involving motion, heat, sound, light and electricity. They appreciate that concepts of force, motion, matter and energy apply to systems ranging in scale from atoms to the universe itself.
© Australian Curriculum, Assessment and Reporting Authority
Science provides an empirical way of answering interesting and important questions about the biological, physical and technological world.