St Patrick's School
Katanning
St Patrick's School
Katanning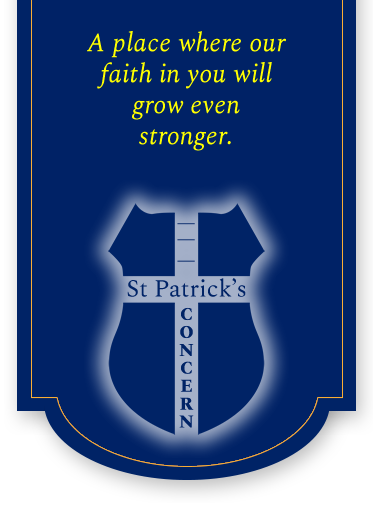 Parent Information
Download a copy of the St Patrick's Parent Information Handbook.
2018 Booklists
Download a copy of the 2018 Booklists
2018 Stationery Lists
Download a copy of the 2018 Stationery Lists
Staff Prayer Reflection – We Pray for Children
We pray for children who put chocolate fingers everywhere, who like to be tickled,who stomp in puddles and ruin their new pants, who sneak sweets before supper, who erase holes in their maths books, who can never find their shoes.
St Patrick's Catholic School in Katanning aims to emulate Jesus through its motto of CONCERN by engaging children, teachers, parents, community and the parish to work together in a supportive and happy environment.