St Patrick's School
Katanning
St Patrick's School
Katanning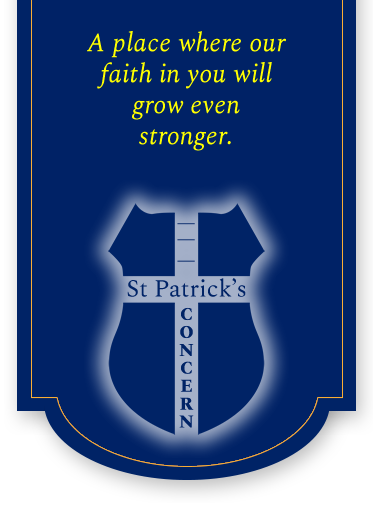 Compliance
Catholic School Improvement Plan
View the School Improvement Plan for 2023
---
School Performance Data
The following information is a Federal Government requirement and pertains to the previous calendar year. View the School Performance Data for 2022
Previous Compliance Data
---
Principal's Report
2022 has certainly been an interesting one for schools, as well as the rest of society, as our  state was stricken by the COVID-19 pandemic in the early part of the year. We have also faced the challenge of several staff members taking leave for various reasons throughout 2022. While this has meant a year of managing change, one thing has remained the samethe way our school community approaches challenges with optimism, creativity and determination. It has been an enormous credit to the students, staff and parents of our school community that we have been able to collectively and resiliently cope and indeed thrive despite the challenges presented to us. Pope Francis reminds us that we can always turn to our faith as a Catholic community for inspiration in trying times- advice that has certainly held us in good stead throughout 2022.
Read the Full 2022 Principal's Report
To provide a safe learning environment, illuminated by faith, in which all students thrive.