St Patrick's School
Katanning
St Patrick's School
Katanning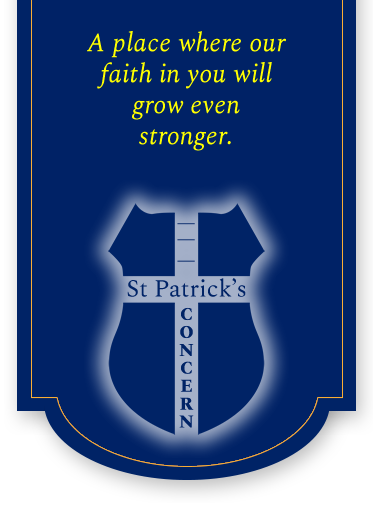 Education and Community Links
Health Department – Child Health Issues:
WA Health is Western Australia's public health system.
Our vision
Healthier, longer and better quality lives for all Western Australians.
Our mission
To improve, promote and protect the health of Western Australians by:
Caring for individuals and the community
Caring for those who need it most
Making the best use of funds and resources
Supporting our team
KidsMatter Primary commenced in 2006 as a collaboration between the Australian Government Department of Health and Ageing, beyondblue, the Australian Psychological Society, and the Principals Australia Institute.
The initiative was piloted in 100 Australian primary schools between 2007 and 2008, and independently evaluated by Flinders University. The evaluation found KidsMatter Primary had a significant improvement upon children's mental health and wellbeing.
This is a website for Australian mothers, fathers, grandparents and anyone else who has responsibility for the care of children. We aim to meet the information needs of a wide range of users, including those who are just curious, those who are looking for assistance with particular problems or issues, and the users who want to explore the science behind modern thinking on the care of children.
Here at Bluearth, we make a difference to the lives of thousands of Aussie school kids every day. Our team are truly devoted to active living, working with over 170 school communities this year, to build a healthier Australia one step at a time.
The aim of this website is to bring together Catholic Mums of Australia with young families.
Our aim is to create a support system for each other. To share our knowledge and our personal experience. To make friendships with like-minded people. To create a space where you can find information that is in tune with the morals you live by. Most of all to help each of us grow into the best mothers, best wives, best homemakers and best people we can be.
Ordo – Readings for the week at Mass:
Catholic Education Office of Western Australia:
The Catholic Education system in Western Australia provides a dynamic, student centred approach to education for more than 73,000 young people in 161 schools and colleges across the state.
With a focus on the development of the whole person – intellectual, spiritual, social, physical and emotional development – Catholic Education is the state's second largest education sector, educating some 18% of all school-aged children in Western Australia.
To provide a safe learning environment, illuminated by faith, in which all students thrive.